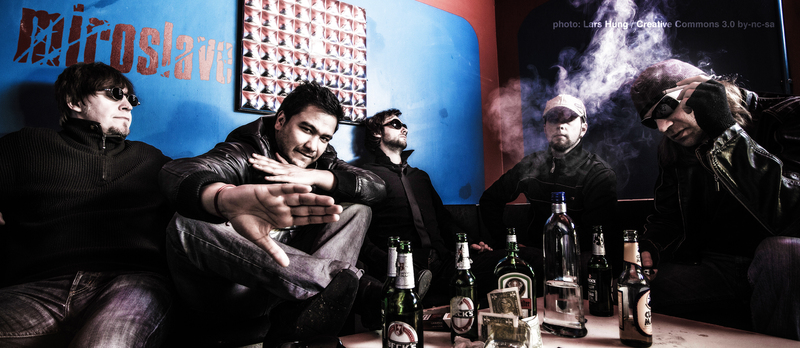 Finally.. we released our first three tracks and two photos of my band "Miroslave" where I'm playing the drums, write some of the tracks and produce all visual and acoustical media.
I think I don't have to emphasize that the whole production including mastering was done exclusively with Ardour and Calf in Debian..
The photos were made by Lars Hung, a very good photographer for concerts and – as you can see – band portraits, too. Thanks mate!